This guidance is based on the Interact Jems User Manual.
In addition to the guidance, a video tutorial on the partner report will be available soon.
Prerequisites
In order to have access to the reporting and control work section, the user needs to have
Control access rights in Jems
Be linked to a control institution
Be assigned to a project partner
A controller can have view or edit access rights. The access rights are managed by the national controller assigning body.
The control work can only be started once the partner report is submitted by the project partner (Partner report in status "Submitted"). Partner reports for which the control work is in progress are in status "Control ongoing".
In order to receive notifications as an email click on the username and active the notification sending.

Access to the partner report section
From the "Dashboard/My application" select the project for which you would like to do the control work. Then, go to "Partner report" in the left menu and select the dedicated partner to get to the partner report overview.
If a notification on the submission of a partner report was received, the report can also be directly opened from the message.
In case a project modification took place and the partner report is linked to an earlier application form than the current valid one, a warning appears in the partner report overview table.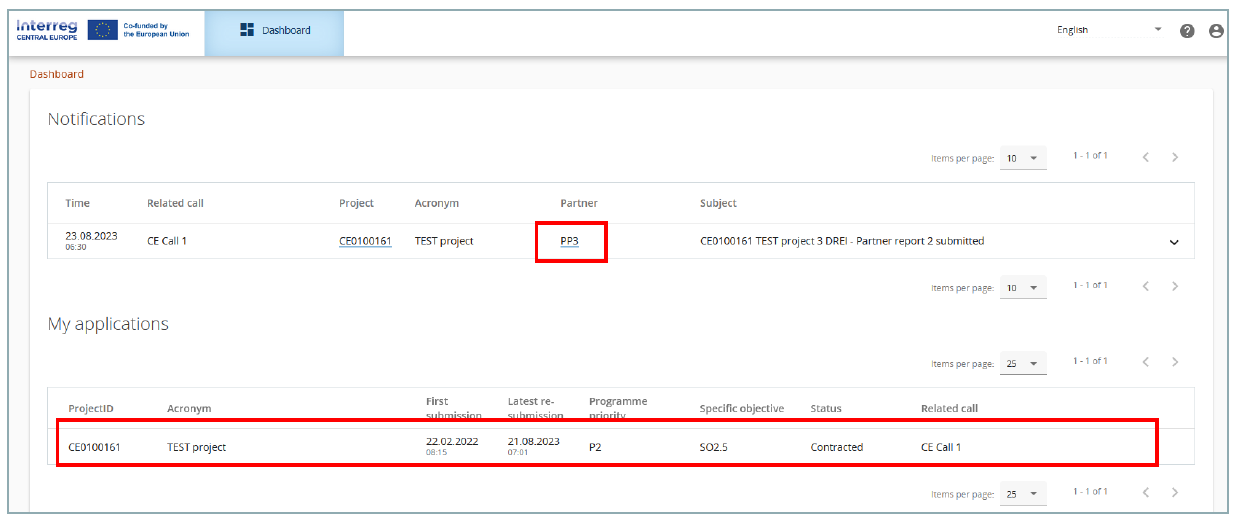 Access to the application form
Go to the left menu "Application form" to access the different sections of the application form
The different versions of the application form are accessible from the left menu (Project version). Current and past valid versions (i.e. versions that were approved and linked to the project subsidy contract) are marked with a tick icon.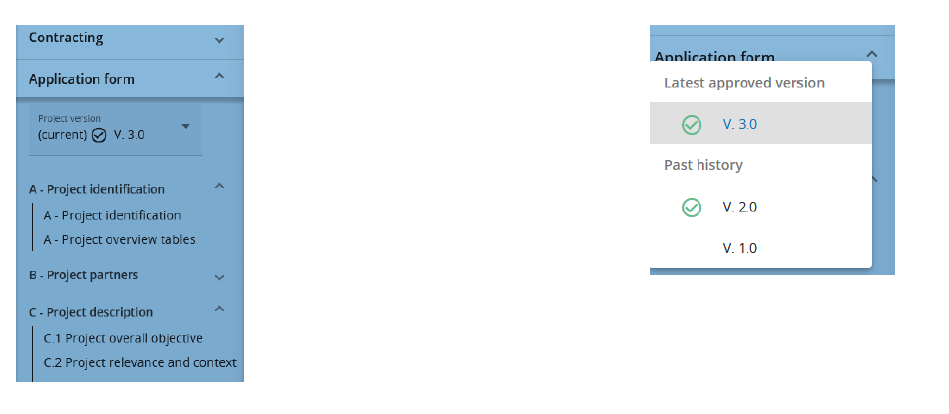 Access to the contracting section
Controllers have view access to the contracting section. The subsidy contract and its amendments as well as the partnership agreement are available in this section. Furthermore, there is information on the project managers, partner details (e.g., location of documents) and the project reporting schedule.