Project overview
Strengthening metropolitan cooperation and governance in central Europe
Urban and rural regions are growing closer together across central Europe. As a result, the focus of spatial planning moved up to the level of metropolitan regions, which include commuter belts around cities. But cooperation between a city and its hinterland often remains challenging. The MECOG-CE project overcomes this by connecting eight metropolitan regions in central Europe that identify, test and share good governance tools.
80
%
of the Budget is funded by ERDF
The MECOG-CE project will focus on strengthening metropolitan cooperation and governance in Central Europe. The project aims to identify the best tools, procedures and examples of good practices for strengthening metropolitan cooperation and governance in Central Europe and apply them in metropolitan areas towards strengthening integrated metropolitan strategic and territorial development. The project is designed so that knowledge/tools/methods and examples of good practice can be applied to other partner cities of Central Europe that deal with metropolitan cooperation and governance development. It is therefore primarily about sharing experiences and finding best practice tools between the western part of Central Europe and its eastern part. The project started in April 2023 and will run until the end of March 2026.
Project partners

Lead partner
City of Brno
News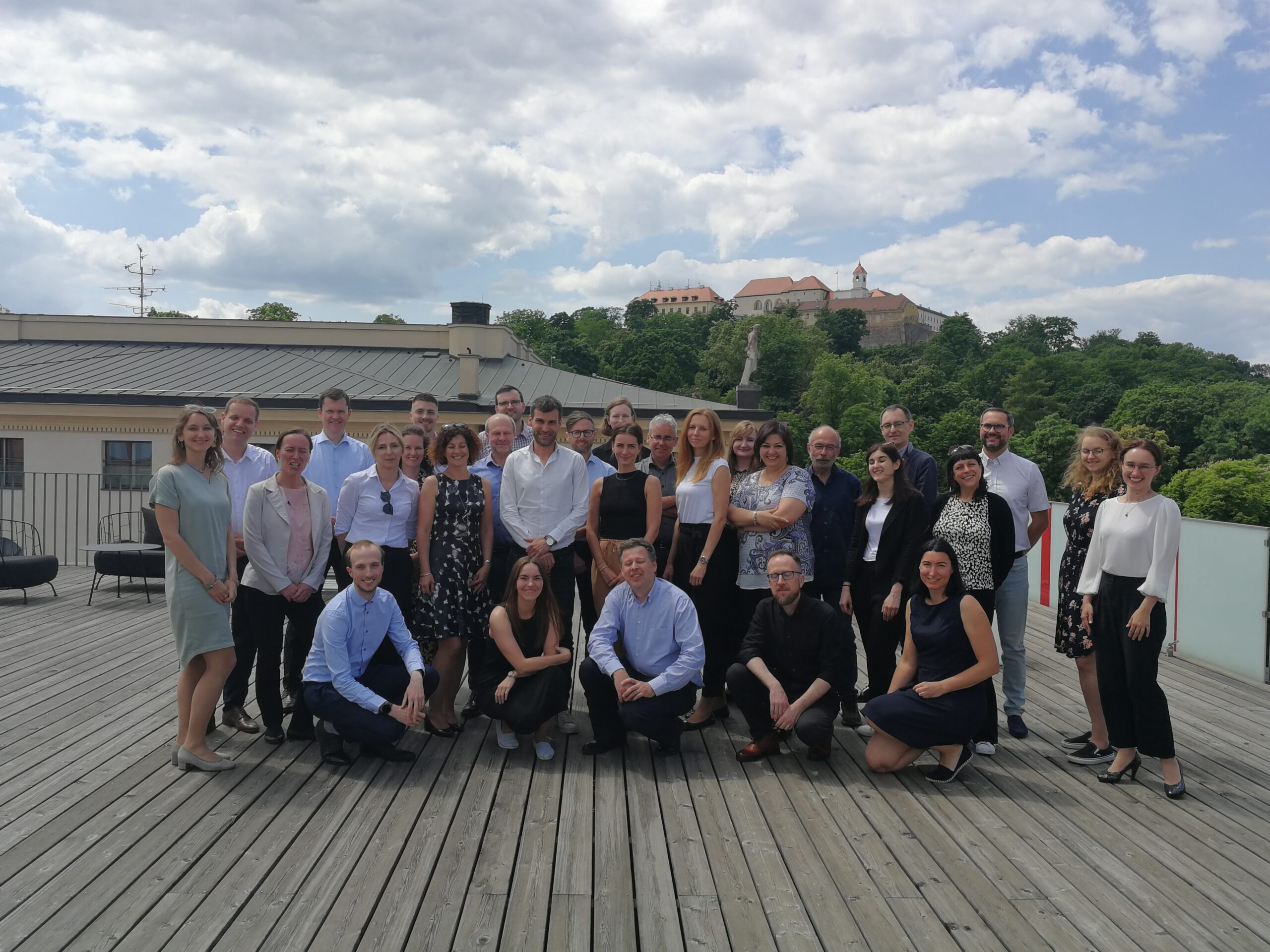 P4 Governance
NEWS
31.05.2023
International project MECOG-CE kicks off in Brno
The purpose of the MECOG-CE project is to strengthen metropolitan cooperation and management in Central Europe. It is divided into three phases. The first phase will focus on benchmarking, mapping the current situation of territorial and strategic planning in Europe. The second phase will identify the best tools and ...
MECOG-CE
The project lead partner is responsible for the content of this project website.
Project on social media
Project Contacts
Project Manager
Ondřej Cmoriak
Phone: +420 542 172 217
Finance Manager
Robert Domasta
Phone: +420 542 174 244
Communication Manager
Jana Kaštanová
Phone: +420 775 045 375